As a landlord you want to comply with the law and keep your tenants' environment safe and energy efficient.
Legal Obligations
Landlords have a legal obligation to keep rented premises and appliances safe and to carry out regular inspections. The law requires annual inspections of all gas appliances and installations, and five yearly inspections of electrical appliances and wiring systems with an additional requirement for these inspections to be carried out on every change of use.
Landlords cannot avoid liability for death or personal injury resulting from negligence in maintaining gas and electrical systems and appliances. Penalties for failing to comply can be severe, with fines of up to a maximum of £5,000, six months imprisonment or both.
Don't run the risk of fines or even imprisonment for failing to comply with your duty under the regulations.
Not sure what the law requires? Call our expert team.
Inspections
We offer specifically designed inspections for landlords to ensure that their premises comply with all the relevant regulations which include:
Inspection and testing of all gas and electrical installations and appliances such as boilers, cookers, fires and showers
Detection of any gas leaks or the presence of any carbon monoxide
Installation of carbon monoxide and smoke detectors
Safety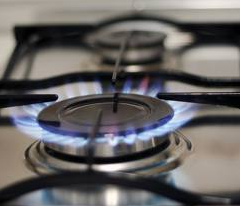 Neglected gas boilers and defective appliances can leak gas causing fire hazards, and deadly Carbon Monoxide (CO) gas which is undetectable, but which can be fatal. Regular servicing protects your tenants, reduces your potential liability, extends boiler life and ensures economic operation.
Government figures show that electricity causes around 12,500 electrical fires in homes across the UK each year– almost half of all accidental house fires. Although many incidents are caused by faulty appliances rather than the electrical installation itself, a properly installed and well-maintained electrical system can save lives.
Energy Efficiency
Contact us for advice on the most energy efficient systems to install in your rental premises. Remember, regular servicing can extend the life of your boilers and appliances and maintain energy performance.